KEEP WARM THIS SEASON AND PROMOTE YOUR BRAND WITH OUR JACKETS!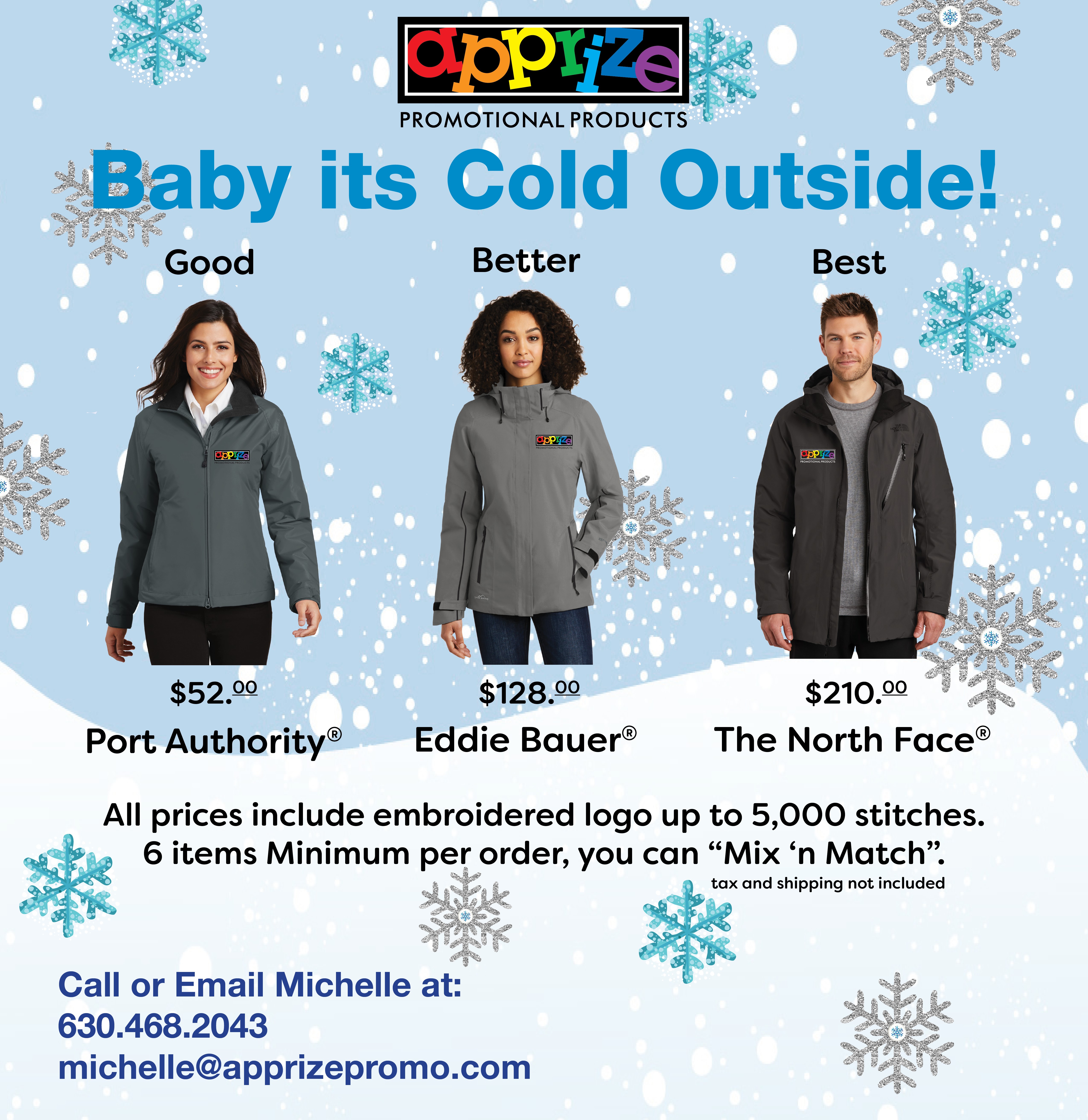 We are ready to help you with your next project! To search for Promotional Products, scroll down to Featured Products and click on the Promotional Products tab. Clothing is listed in the Branded Clothing tab, and Printing is listed in the Printing tab. We have a new feature, Professional Photography. Our quality is superior, and at the finish of the project you'll get a USB drive of your hi-resolution images.
To learn more about us and our roots, browse through our Company Information section. An easy-to-use pull down menu, search engine, and link to our contact form appear on each page. As well, feel free to consult the site map at any time if you're having trouble locating a particular item. If there's anything we can do to improve our site, please let us know. Enjoy your visit!